ACTIVITIES

By David Gibbons
What is Tranquil Sound Gardens up to?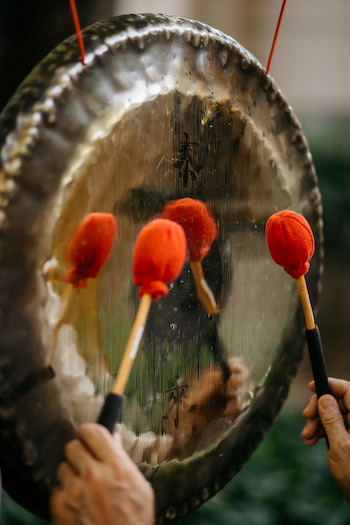 UPCOMING EVENTS

2021 Possibles
In Santa Rosa, California? (Date undetermined)
I hope to again team up with Patricia Hatfield for another Double-Header presentation at historic Monroe Hall in Santa Rosa. The following details are all very tentative, but Patricia does want to see if we put an event together in 2021.
I'll hopefully start off as usual at 11:30 AM, presenting Tranquil Sound Gardens until 12:30PM. At 1PM, Patricia's Harmony Drum Circle will give you a chance to express yourself rhythmically in a fun and friendly atmosphere. The Drum Circle will run until 2:30 PM.Drums and rhythm toys are provided. You are welcome to attend either event or both of them, as you wish.
Where: Monroe Hall is located at 1400 W. College Ave in Santa Rosa. It is a few miles west of Highway 101. It is just a little further on the left once you pass Safeway heading west.
When: Please arrive at or before 11:15 AM for the Tranquil Sound Gardens (TSG) part of the day, so you have time to get settled and comfortable before I start playing at 11:30 AM. As part of getting comfortable, please consider bringing a pillow, something comfortable to lie on, and a warm cover, as it will be late February.
2021 gigs may also include playing at a local park here in Hayward.
2021 GENERAL
In 2021 I will see what is appropriate as we emerge from the pandemic.. I will announce things here and on my Facebook Group called 'Tranquil Sound Gardens'.

CONVERSATIONS
I have chosen not to create a forum, blogs, etc. on this site. For now, please go to my 'Tranquil Sound Gardens' Facebook group if you would like to converse with me or with other like-minded folks about our activities, instruments, or whatever.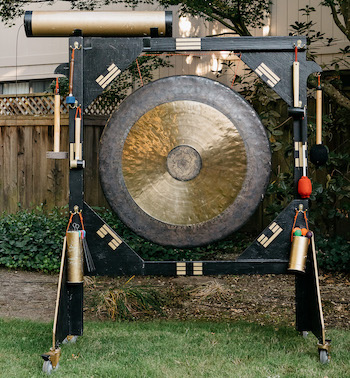 Updated 24 June 2021 by David Gibbons
Contents copyright 2021 by David C. Gibbons