Intention

By David Gibbons, 24 June 2021
What is Tranquil Sound Gardens about?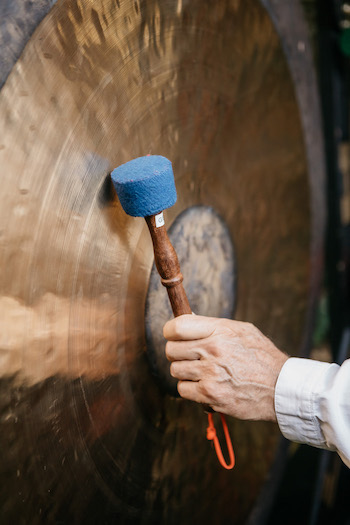 Cultivating Tranquillity
I present Tranquil Sound Gardens with the simple intention of 'Cultivating Tranquillity'.
I intend each time I play to bring tranquillity to myself and to the people who hear the instruments. What you do with what I offer I leave up to your own best judgment, needs or desires.
For example, you might relax, meditate, consider healing for yourself or others, become centered or grounded, feel more calm and peaceful, or just enjoy the sounds.(Some people take a nap, and what's wrong with a good nap?)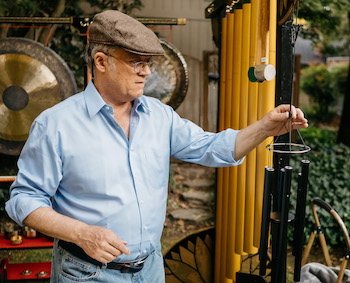 Keeping It Simple
People can have their own ideas of what happens to themselves and others when I play. Terms like 'gong bath', 'sound journey', or 'sound healing' are sometimes expressed by listeners who have heard, read about, or experienced similar presentations before. Some folks who perform with instruments like these put forth concepts like planetary or body resonances, chakra effects, magical frequencies, etc. often in a religious, spiritual, magical, metaphysical, or mystical framework. I don't think about any of those things when I play. Just trying to create a tranquil, even meditative atmosphere seems to satisfy people.
An Imaginary Journey
As I play, I just imagine I am taking friends on a calm stroll. A winding path takes us through a garden of sounds, with different types of sounds coming into 'view' as the walk progresses. Thus, 'Tranquil Sound Gardens'. In that sense, the term 'sound journey' is closest to what I do.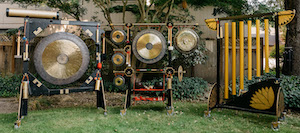 Why These Instruments?
I have found that the gongs, bells, chimes, flute, drum and other similar instruments I play can bring calm, if I play mindfully and with intention. I strive to do just that, so that the folks that are listening can perhaps gain some measure of tranquillity. All of these instruments have been around for a long time, and that's because they continue to speak to something inside us.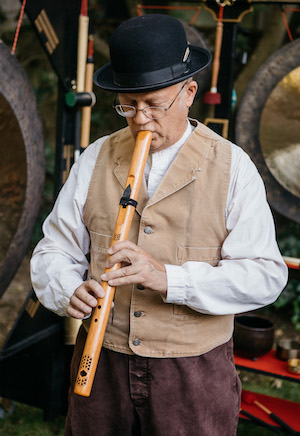 Please allow me to 'wax poetic'
I am inviting people into the sound and into the space created by the sound. To make a sound that stands and speaks by itself. Sound that reaches to what is inside us, without adding anything more to that. What happens when it arrives, each listener can discover.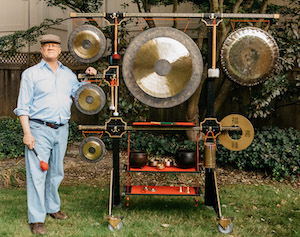 Updated 24 June 2021 by David Gibbons
Contents copyright 2021 by David C. Gibbons