About Me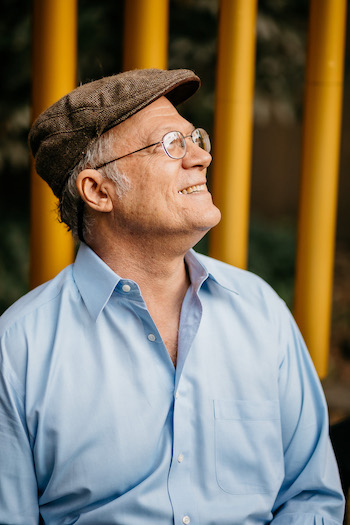 By David Gibbons, 24 June 2021
I was born in 1954 in Springfield, Massachusetts. I presently reside in Hayward, CA.
Percussion has always spoken to me, particularly chimes, bells, gongs, drums, etc. Several years of training in Middle Eastern drumming have provided me with the basics of rhythm and performance. (Thanks, Angelena Kyzar!)
Even though I have been at this for some years now, I still have a lot more to learn, both about myself, and about how best to play my instruments. Just so you know, I do not claim any titles, such as 'Gong Master', 'Sound Healer', etc. Due to my profession, though, if you want to learn about the physics of gongs, etc., please contact me.
Prior life experiences have prompted me to present this music in a pure form, without the addition of religious, mystical, magical, metaphysical or spiritual elements. If you will, this is a 'naked' presentation of the sounds of these beautiful instruments. I'm happy to simply play these instruments with the intention to create tranquility for others and for myself.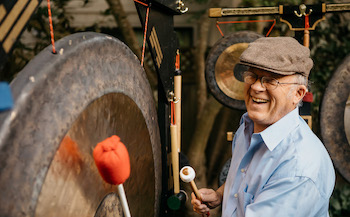 Fun with the big gong!


Updated 16/2021 by David Gibbons
Contents copyright 2021 by David C. Gibbons